Singapore Acting Manpower Minister probably didn't get the Health Rivalry memo from his Health Ministry counterpart
Singapore Health Promotion Board (HPB) is currently running a campaign to get Singaporeans to start on a health rivalry with each other.
However, a Tweeter conversation between HPB and the acting minister for Manpower probably highlighted that the latter did not get the memo from HPB.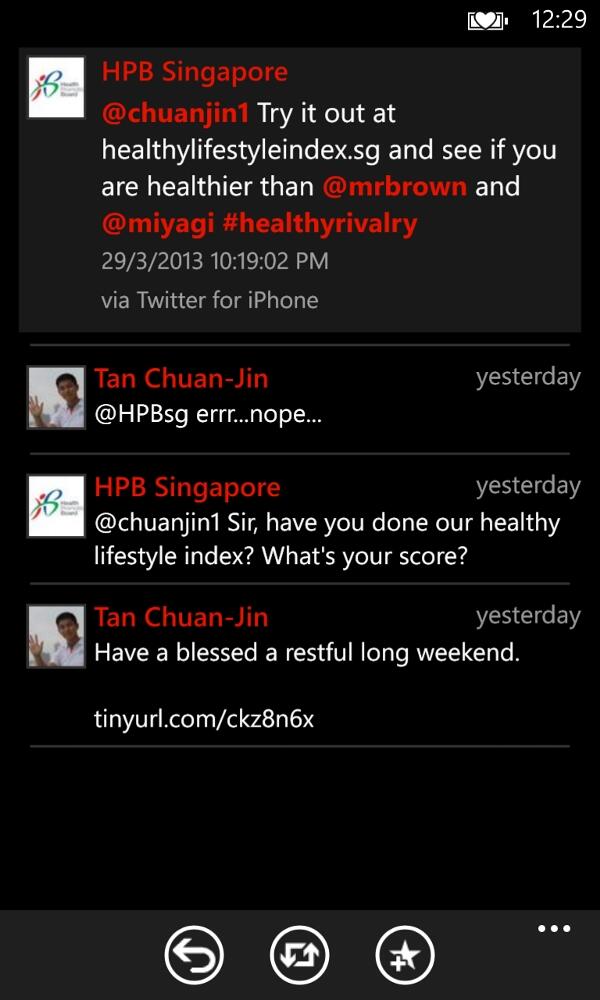 When asked again if the Minister had taken the HPB healthy lifestyle index, Mr Tan Chuan-Jin said nope.
The conversation ended there without any commitment from Mr Tan to take the HPB healthy lifestyle index.

Then again, it was the long Easter weekend and Mr Tan could take the healthy lifestyle index over the weekend.
Or as they say, "There is always tomorrow".